So at the top of this New Year, I wanted to take the time to compile all the things I worked on through out the year, that I may not have promoted properly. This makes me feel like I accomplished things, though I think we can all agree that that is simply not true, yea? First up, I started trying to animate jokes my Dad likes to text to my phone. It's a nice exercise and I hope to keep at it through 2013... Secondly I began working on a kid's show call
Drawing With Mark
(not me, different Mark). Here's all the shorts I animated, I think they show a nice progression of technique. And these don't include the as of yet, unfinished Xmas short, AND the actually full half hour Drawing With Mark episodes...
I also was involved in the
Red Stylo Media
follow up to Poe Twisted, Shakespeare Shaken. I had a hand in so much of this monster of a book, I'm not even going to list it all. But here's the cover for the one story I illustrated with my own two hands...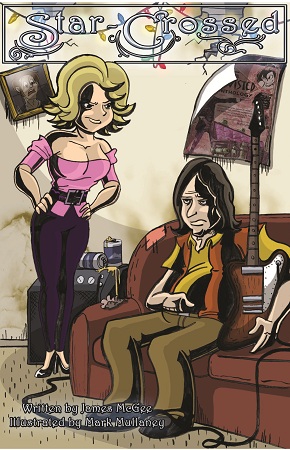 I also created several Ipad/Iphone games for
Apps Kids Love
. Here's some demo videos we slapped together... Now I'm beginning to forget everything else I did. I know there was a lot of illustrations and personal comics and stuff in there. Oh well, maybe 2013 will be a year for more personal work, but at least I feel kind of productive. It's nice to see a year laid out in one place. Well for me anyway, I'm sure this hasn't been pleasant for you at all...